After activating Blog Manager Pro, you will find a Blog Manager tab inside your WP Dashboard menu items. Go to Blog Manager > Create New Layout to manage your blog post. To create a Blog Layout, check the screenshot below and follow these points: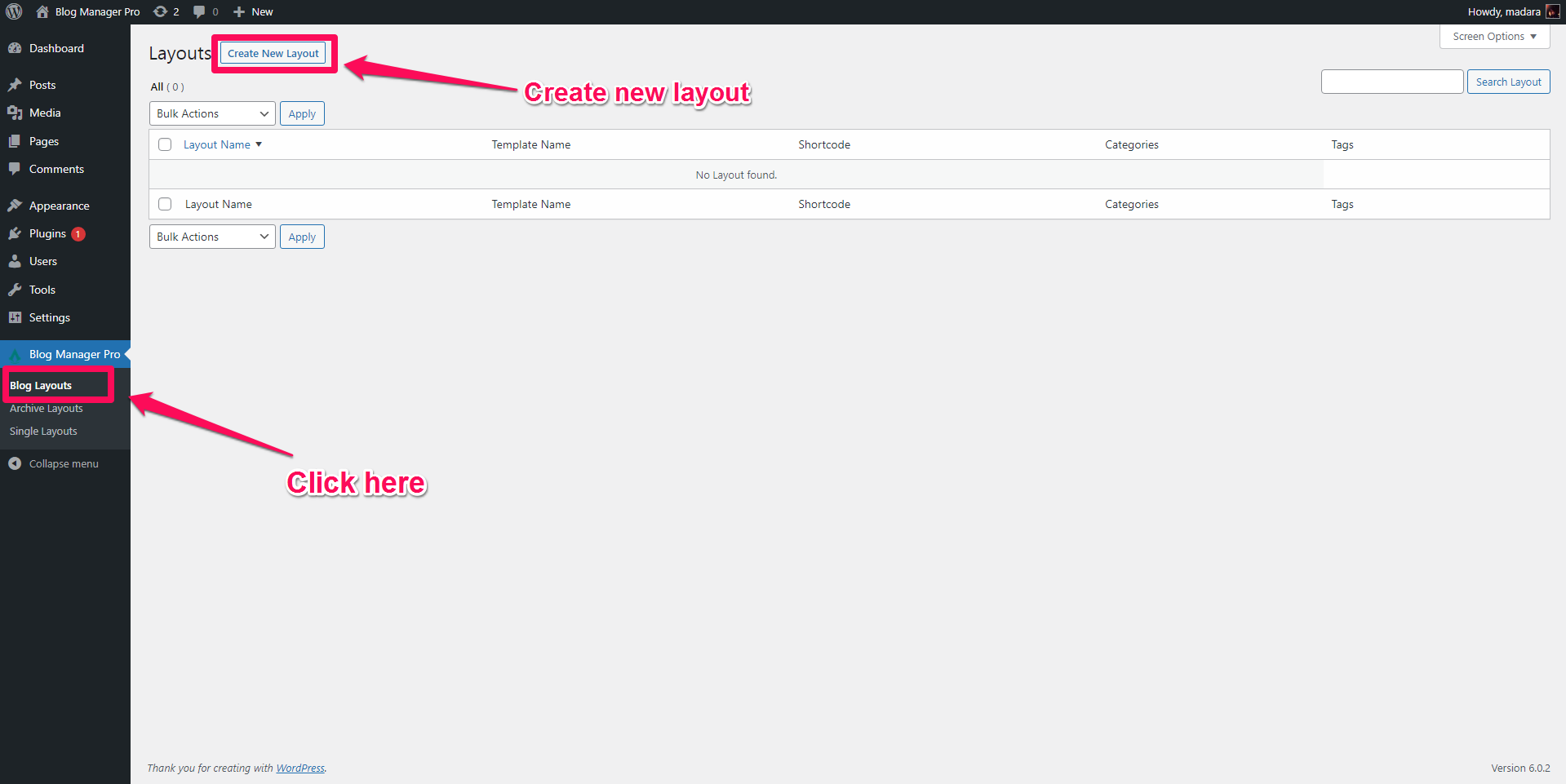 Go to Select blog layout and select the template.
You can also add a layout name and select a preset for your layout.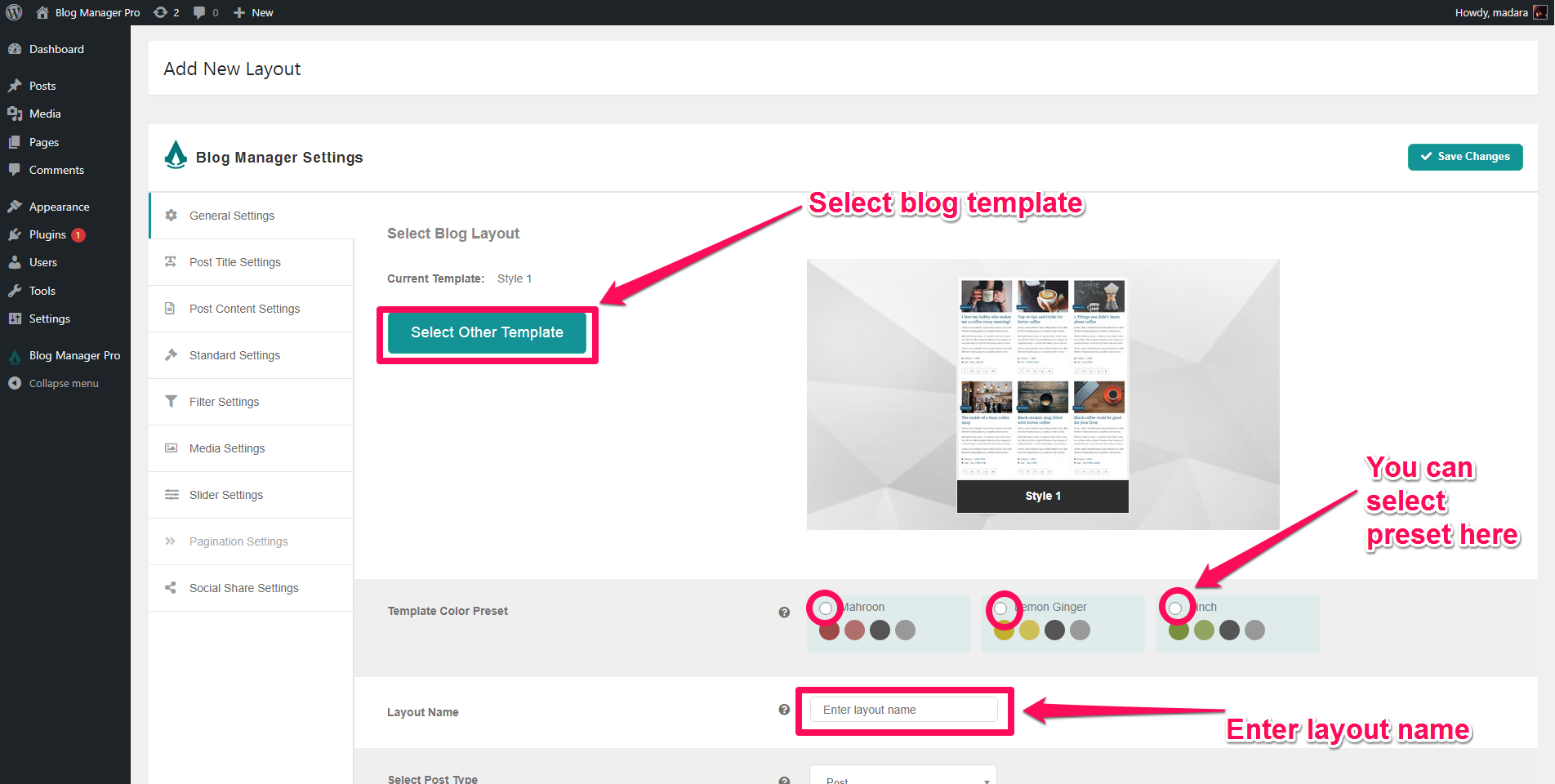 3. Select blog layout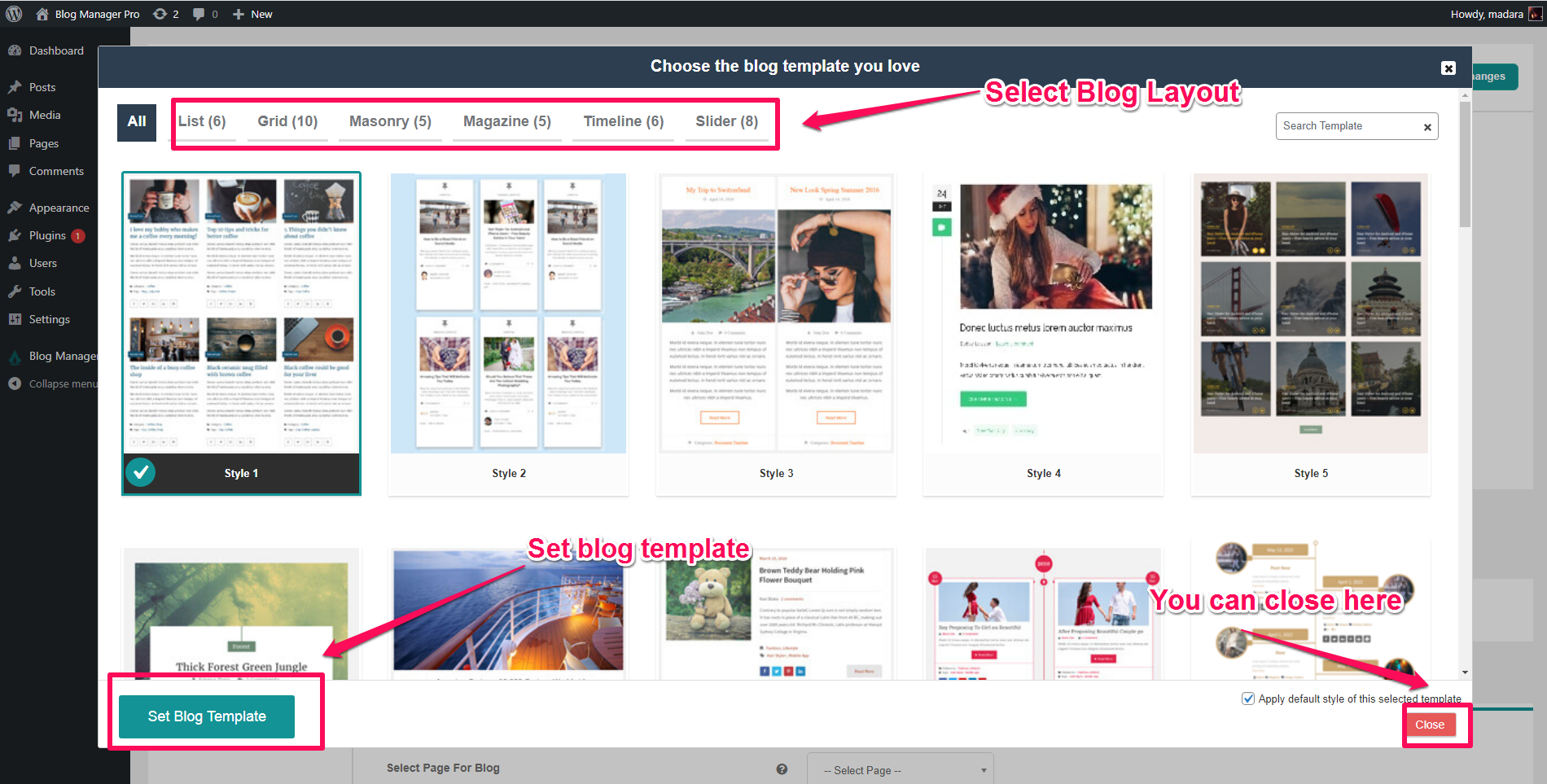 4. Select the post type and page for the blog and select the number of posts.
5. You can hide/show category, post tag, post author, post publish date, post comment, and post like.
6. You can add custom CSS from the custom CSS editor.